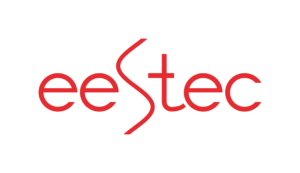 EESTEC
Electrical Engineering STudents' European assoCiation is an apolitical, non-governmental and non-profit organisation that targets and trains through its activities students from technical universities, institutes and technical schools throughout Europe. Despite the name, EESTEC is also open to non-electrical engineering students.

The association was founded in the Netherlands in 1986. Nowadays, EESTEC is present in over 20 countries in around 40 universities across Europe with over 4'000 members. Indirectly, EESTEC is addressing all students in the faculties in which EESTEC exists. The association is represented by three types of local committees: Local Committees, Junior Local Committees and Observers.
Why?
Be an engineer. Improve yourself. Travel.
That is our mission. We offer our members professional competence, soft skills and international networking possibilities through various events and programmes that EESTEC organises.
Work on application-driven projects in our academic workshops. Improve your soft skills in every possible way through our training system. Travel throughout Europe and get to know all the different cultures and nations on this beautiful continent. Get to know brilliant young engineers from all across Europe and establish important contacts both from prestigious universities as well as major companies.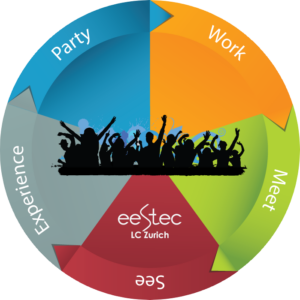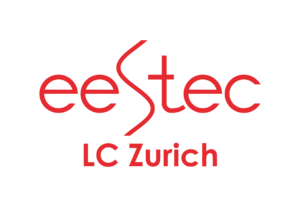 EESTEC LC Zurich
EESTEC LC Zurich is legally and practically part of AMIV, the student association representing mechanical and electrical engineering students at the Swiss Federal Institute of Technology Zurich (ETH Zurich). We also cooperate with VIS, the student association for computer science students at ETH. Hence, our members are mainly electrical engineering, mechanical engineering and computer science students at ETH.
The external representative of EESTEC LC Zurich is the chairperson, while contact with other EESTEC branches in Europe and EESTEC International is kept by the Contact Person (CP). Depending on the task, workgroups are formed to take care of events and workshops. Our chairperson calls for a member meeting every two weeks, where we talk about the latest events, news and projects, before enjoying the after-meeting together. That way, there are always interesting opportunities for everybody interested in joining EESTEC LC Zurich!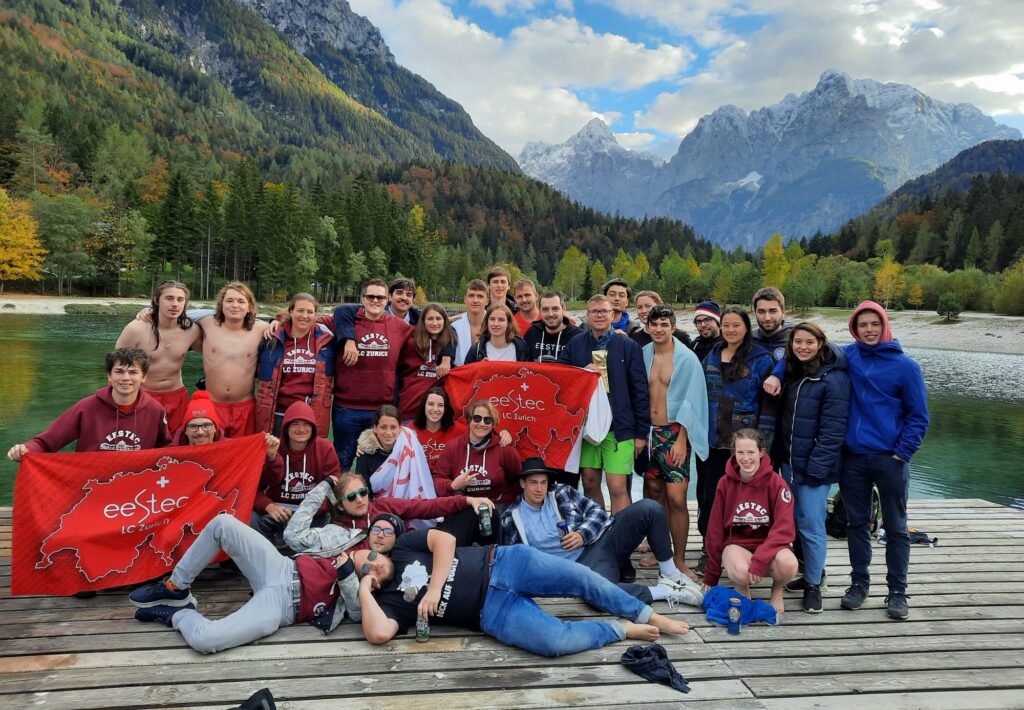 History
We have a nice Timeline. It's the ideal place to become even more nostalgic if you are alumni. It lists former chairpeople, our larger events including the head organisers and some interesting random occurrences.
If you can help us fill some of the gaps, don't hesitate to contact contact@eestec.ethz.ch.
Alumni Association
On 2023-09-06, the EESTEC LC Zurich Alumni association was founded. If you want to know more or are interested in joining it, contact us at contact@eestec.ethz.ch and we will forward your requests.
On the international level, there is the EESTEC Alumni Facebook page.