Finally, events again – I think everyone will have been very happy about that. Over the summer, and especially now in autumn, some normality has finally returned after a long Covid break. But what actually happened to us?
Before the exams in the summer, we organised a small motivational weekend at Lake Constance, where we had a fun weekend of hiking and swimming with about 35 people from Zurich and the surrounding LCs. It was a good opportunity to relax and recharge our batteries before the upcoming exams.
At the beginning of the semester, things really got going. Of course, we were also present at the Freshers' Rally and the Freshers' Weekend, always two highlights. Our booth at Platzspitz was a lot of fun again, which is always a fun afternoon for all our members, too.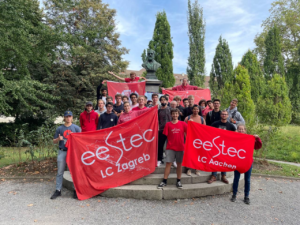 Afterwards, we had a kick-off meeting for all those newly interested, which also attracted a lot of interest. There, we were also able to motivate some people to come with us to Kranjska Gora – the first big highlight of the year. We took the night train on Thursday evening to Ljubljana, where we spent Friday before heading to the Slovenian Alps for a weekend. People could discover the city, meet new people, meet old friends from all over Europe and have a lot of fun.
Afterwards, we organised a SitSit here in Zurich – an originally Finnish tradition that also has a certain tradition here with us, which we revived. There's a lot of talking, singing and drinking – just a student tradition.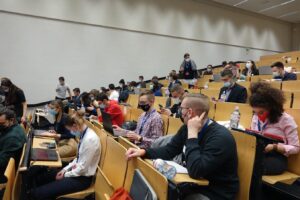 Then came the absolute highlight of the last semester: the EESTEC Congress. The whole thing was something like the international general assembly of EESTEC, where people from all over Europe came to Zurich to vote on everything going on. For the first time in about 30 years, also with a lot of support from AMIV, we were finally able to organise this here in Zurich. It was a huge task to accommodate and keep about 50 people busy in Zurich for a week – which the OC and all the people did really well. It was also a good (and necessary) motivation booster to have people from all over Europe together again after so long.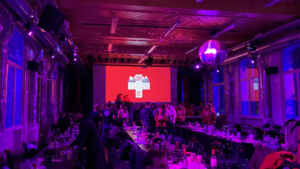 The cooperation with other commissions also worked well, be it the SWARM from Bastli at the parties, the session with LIMES or the coffee break with Irrational Coffee – thanks to all who supported us!
The plans for the next semester are slowly coming together. Already planned and announced is a skiing weekend, which will take place in Davos like last year, and where the feedback from the registrations is already very good. Furthermore, a hackathon is currently in planning, as well as a workshop that will take place in May.
On behalf of EESTEC LC Zurich
Jakob Wöhler
Chairperson EESTEC LC Zurich
contact@eestec.ethz.ch